Technology is an undeniable part of our lives, especially now that we carry mobile devices with us at almost all times. It's also common knowledge that third parties such as Facebook or Twitter are always trying to get ahold of your data so that they can sell it off to advertisers. Everyone has a right to keep their personal data safe, so to protect yourself, here's how to prevent devices from breaching your privacy.
Use a Virtual Private Network
Virtual private networks, or VPNs, disguise your internet protocol (IP) so that your online actions are untraceable. This is especially crucial if you ever use a public Wi-Fi network. VPNs make your device appear to be located elsewhere, so cybercriminals will have a much harder time breaching your online privacy and stealing your personal information.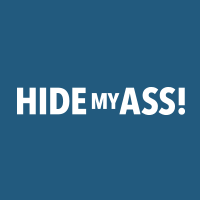 As an added bonus, VPNs allow you to access websites and services that may be blocked in your country. For example, if an online streaming service doesn't have your favorite show, it might be available in Canada or Europe.
Use a Different Search Engine
The Google search engine has become so commonplace that you probably haven't even considered using a different search engine. As you may have noticed from Google auto-filling website addresses you've visited before or search terms you've used in the past, Google keeps track of your internet activity and presents it back to you for convenience.
To improve your privacy while you're surfing the web, opt for a search engine that allows you to browse anonymously. Even using Google's "incognito mode" is a step up in online privacy because the browser doesn't save cookies or browsing data.
Avoid Phishing Attempts
The most common way hackers and other predators get ahold of your information and data is through phishing scams. Everyone has encountered phishing attempts before, whether via suspicious emails masquerading as important documents or advertisements promising that you're a winner. Phishing's goal is to get you to click on a link that will give the hacker enough access to download tracking software and more onto your device. If an email or website is unfamiliar or seems suspicious, think twice before you click on any links.
Secure Your Devices
Finally, you should know how to prevent devices from breaching your privacy physically. Another, more disturbing way that third parties or hackers try to steal your data is by activating your phone or laptop's camera or microphone to record you without your knowledge. The best way to prevent this is to use a mic lock to disable your device's microphone when you don't want to use it. Because determining when someone is tapping into your devices can be difficult, it never hurts to have a layer of security.
ThinkCivics is supported by its audience. When you purchase through links on our site, we may earn an affiliate commission.
ThinkCivics News reports the news above the noise.